CavPack® Valve Set
Triangle Pump Components Inc. (TPCI) is proud to introduce our new CavPack® valve set to help address the cavitation issue in reciprocating plunger pumps.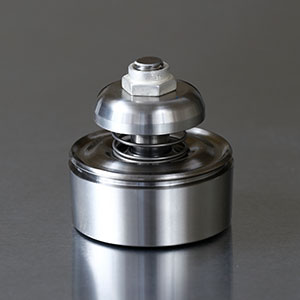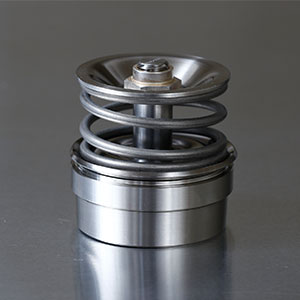 ---
TPCI's standard CavPack® valve set features the V7H and V7F Durabla® valves working together to help ensure a consistent flow to prevent cavitation, or the harmful formation of bubbles in the liquid that if left unchecked can cause damage to the pump components and eventually lead to complete failure of the pump. The V7H and V7F can eliminate this risk to maintain high-quality, long-term pump performance.
These pump valves are designed to fit on both ends of the fluid pumping system; the V7H is installed on the suction side of the fluid end, allowing in as much fluid as possible, while the V7F is installed on the discharge side of the fluid end to expel it.
---
Our V7H Durabla® valve is the most effective valve for Low Net Positive Suction Head (NPSH) applications, where plunger pumps are starved of incoming fluid on the suction side. It has a non-binding quality to eliminate any delays in opening and closing during operation, thereby ensuring optimum flow efficiency in rigorous conditions, including pumping ground water, steam, hydraulic fluid, ammonia, gasoline, and sulfuric acid.
Durable and hardworking, the V7H valve model operates efficiently in pumps running up to 600 RPM and at pressures up to 6500 psi.
---
Our V7F Durabla® valve incorporates all of the same basic features of the V7H, such as durability and a long operational life cycle, but goes a step further by incorporating a few additional design elements to accommodate the higher volumes of liquid found in some reciprocating pump systems.
These design elements include:
A taller profile for a good lift and spill area for fluids
A heavier spring to provide a prompt valve closure to seal off the flow
The option to replace the traditional metal disc with a Delrin® disc (V7FD)
---
TPCI has proudly manufactured the most durable reciprocating valves, plungers, extension rods, and packing for over a century, and we are excited to announce the addition of the CavPack® valve set offering to this long-lasting product selection.
At Triangle Pump Components, we handle high and low volume orders, prototyping, and specialty production.