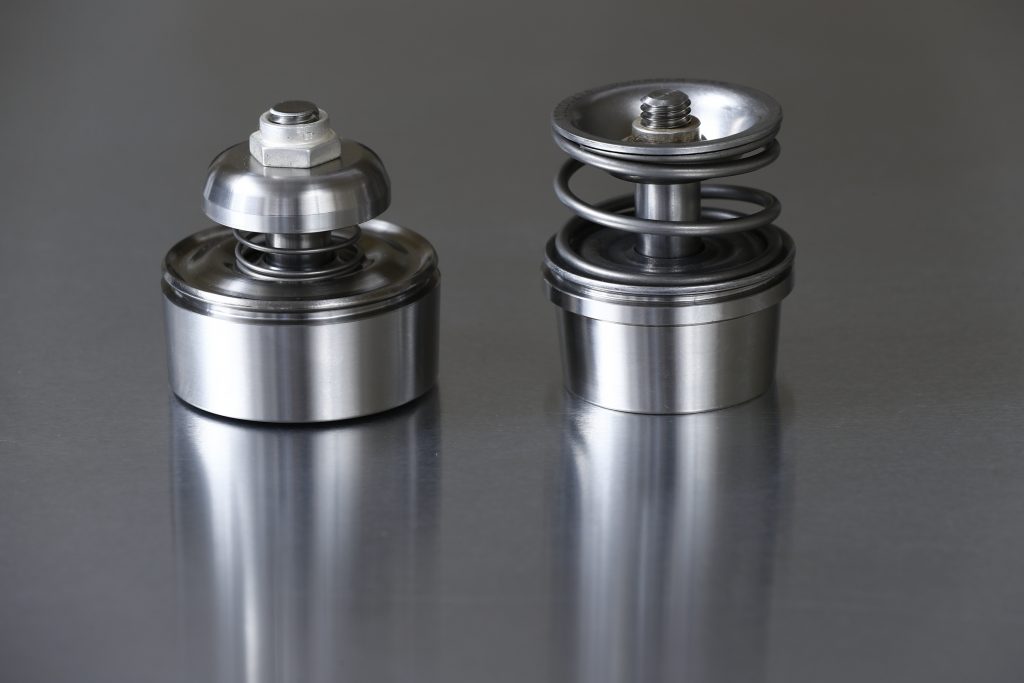 Durabla® Valve Configurations
The other models — Durabla® V7H, V7F, and V7FD — offer specialized features for use in specific applications. Model V7H features a faster valve opening and is nonbinding, making it ideal for low-net positive suction head (NPSH) applications. Its blind tapped deep seat prevents leakage around the stud and allows for optimal flow in rigorous, high-speed pumping applications.
Model V7F, on the other hand, has a taller profile in order to provide optimal lift and a sufficient spill area for fluid; these valves are ideal for handling higher volumes of liquid. A wide range of applications, from oil and gas to food processing, make use of these valves.
The V7FD model is identical to the V7F but features a Delrin® disc rather than the traditional metal formed disc. The Delrin® discs allow for "zero wear," as the incremental plastic deformations inevitable with initial use diminish over time — eventually allowing for complete elastic contact. Triangle Pump Components offers V7FD models from various trusted brands, including Gaso and Wheatley.