Triangle Pump Components Inc. (TPCI) has proudly upheld a tradition of quality for over 100 years by delivering the best reciprocal pump valves and plunger products to our customers. We strive to be a helpful resource to our customers, fostering strong relationships and doing what is right, rather than what is easy. By providing customers with superior, durable products at fair prices, we stand out as a leader within our industry.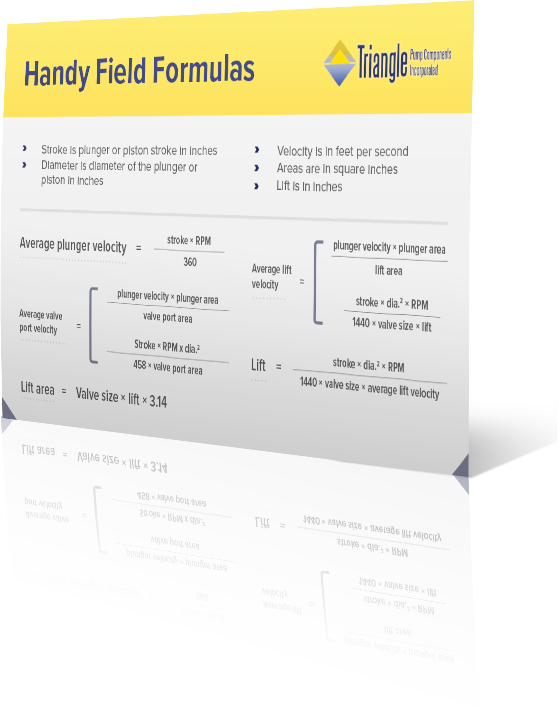 As a part of our ongoing effort to develop a library of educational materials for our customers, we have created a handy field formulas reference card to help with quick calculations. This card provides the instructions and formulas for finding pump valve measurements such as:
Average plunger velocity
Average valve port velocity
Lift area
Average lift velocity
Lift
Keep this card with you when working in the field or keep it handy at your desk as a quick reference guide. We have defined the units and broken down each formula so that you can simply plug in the numbers from your system and determine the proper measurements for your plunger pump.
TPCI is committed to helping our customers whenever possible.
We hope that this handy field formulas card will prove to be a valuable tool for our customers and we look forward to creating more tools like it in the future. Be sure to check back on our site soon for new resources and industry updates.
For more information or to get answers to any of your pump related questions, contact TPCI today.