Thanks to the leadership of Cleburne Shop Manager Jon Edson, Triangle Pump Components Inc. has been able to make great strides in warehouse productivity and performance.
Mr. Edson has invested his time not only in his employees, but also in the advancement of our warehouse management solutions.
His diligent work has helped to greatly improve the shipping and receiving, inventory, and manufacturing departments at TPCI.
New Warehouse Coordinator
Jon has implemented new shipping and receiving policies for improved consistency and accountability within the department. This past November, he hired Sarah Deeter as our Shipping/Receiving/Inventory Supervisor, responsible for overseeing daily warehouse operations and policies. She has made a wonderful addition to our team, assisting Jon with several warehouse improvements since joining TPCI.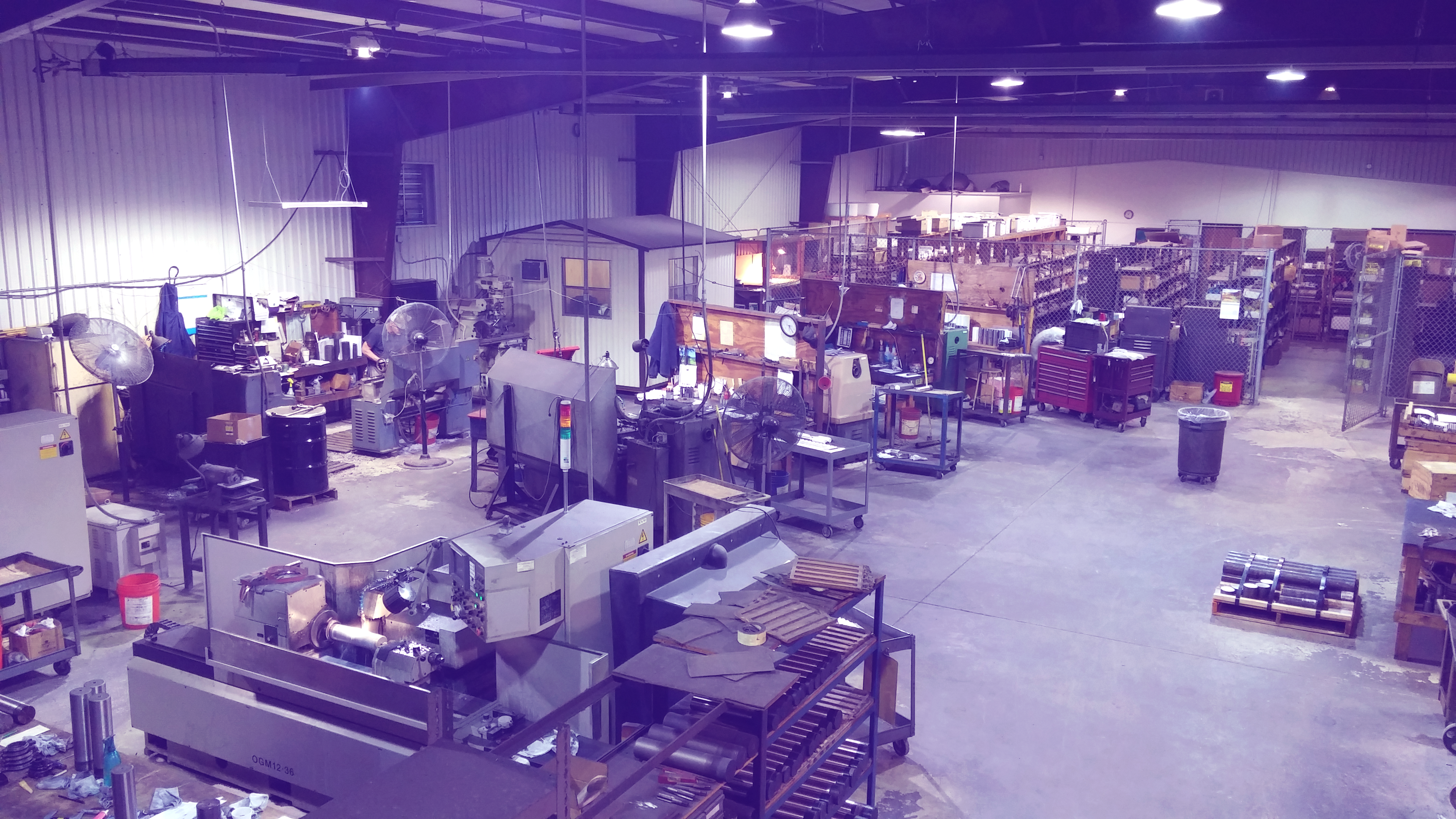 Improved Shop Organization
One area that Jon and Sarah have worked particularly hard to re-organize is TPCI's inventory; they have implemented a new product identification system, giving every TPCI product a new designated area. This re-organized warehouse setup has made more room for commonly purchased pump products, improved production flow, and increased employee safety. While the inventory department still ensures proper product packaging, a double check packaging procedure has also been implemented to ensure customer satisfaction upon delivery.
Increased In-house Capabilities
Triangle Pump Components, Inc. has always had a reputation for delivering durable, high quality reciprocal pump parts to customers since 1919. Here at TPCI, we strive to maintain our historic reputation and continue improving customer satisfaction. As such, we recently purchased both new machinery and updated machinery, allowing us to manufacture, mill, and lap pump all parts in-house – further decreasing our previous delivery time.
Optional Product Tracking
Want to keep track of your packages? Regardless of the carrier – FedEx, UPS, SAIA, or any other carrier you or your company prefers – TPCI now offers package identification numbers upon request. Simply ask for your tracking number to find out when you will be receiving your Durabla® valves, plate valves, abrasion-resistant valves, plungers, and packing.
To help ensure the highest level of customer satisfaction, Jon has also implemented several total quality management practices including continuous work on TPCI's 5S Policy. Mr. Edson's commitment to improving TPCI's Just-In-Time (JIT) production process has also been a great success, reducing overhead costs while generating faster manufacturing response times throughout 2016. Meticulous in his ways, Mr. Edson pre-plans and pre-stages each work order according to the materials, parts, and production time necessary to complete them. No product leaves the shop floor unless it meets or exceeds the outlined customer requirements and expectations.
For nearly a century, TPCI's vision and values have fostered a tradition of excellence and instilled a desire to better our best. We believe this vision is essential to becoming a leader in the industry and, every day, our customers give us the inspiration we need to manufacture superior reciprocal pump products with detail and integrity. To learn more, feel free to download our company brochure or contact us today!