At Triangle Pump Components Inc. (TPCI), we understand the great responsibility that comes with being a procurement manager. By finding ways to strategically reduce costs, eliminate waste, improve quality, and supplement the bottom line, you play a pivotal role in driving value for your company.
As a leading manufacturer of reciprocal pump components with nearly 100 years of experience, Triangle Pump Components has been working with procurement managers for years to ensure that reciprocating pumps are meeting their maximum potential. To do so, we focus on quality, delivery speed, and short- and long-term cost savings in everything we do.
Quality
Although they may result in cost savings upfront, lower-quality replacement parts often degrade quickly, leading to premature pump failure and higher costs in the long run. In fact, procurement managers cited quality as the most desired product characteristic in a recent "Food Engineering" survey.
At TPCI, we work hard to ensure our replacement valve components and plungers are more durable and reliable than those of our competitors.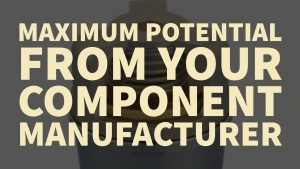 We are ISO 9001:2015 Quality Management System (QMS) Certified, so you can rest easy knowing that all products you receive from us comply with internationally recognized standards, and we stand behind our workmanship with a one-year warranty to protect against defects in material workmanship.
Delivery Speed
To ensure timely repairs and reduced downtime, it's important to partner with a component manufacturer who can reliably deliver your parts on time.
At TPCI, we understand how much revenue is lost each day a pump is down, so we utilize real-time inventory reporting in order to keep regularly purchased products in stock at all times; this allows us to optimize delivery speeds and effectively manage inventory costs.
Any parts you order from us will be received within a few days. Less downtime means less lost from your bottom line. Delivery time will depend on requested materials and necessary manufacturing specs, so contact us as soon as possible, and we'll ship parts out to you immediately.
The frequency between part change-outs will depend on pump speed, materials used, and fluid pumped, so it's best to perform regular maintenance checks rather than having to conduct run-to-failure maintenance. For unexpected repairs, we at TPCI offer 24 hour emergency service.
Savings
As oil prices continue to fluctuate, cost savings become even more important for the oil and gas industry. And with pressure from senior management to produce short-term financial savings to meet shareholder demands or the year's financial goals — often at the expense of long-term savings and improvements — price is of paramount concern.
To ensure maximum value and find the right balance between short- and long-term savings, procurement managers should carefully analyze the Life Cycle Cost (LCC) or Total Cost of Ownership (TCO) of components and equipment.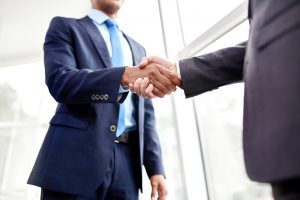 For instance, although reciprocating pumps are much more efficient than centrifugal or rotary pumps, regular maintenance should still be performed.
Up to 90% of the total LCC of a pumping system is accumulated after the equipment is purchased and installed, so replacing the main wear areas, such as valve sleeves and discs, reduces the LCC while improving the pump's reliability, capacity and profitability.
Reciprocating pumps are designed to transfer wear on expensive parts, such as crankshafts and power frames, to the less expensive expendable parts such as valves, plungers, and packing. To help reduce your pump's LCC, we offer a variety of durable, low-cost pump expendables with this type of design.
Learn More
We haven't stayed in business for nearly a century by cutting corners or overcharging our customers; we believe in fostering meaningful, collaborative relationships and always doing what is right — not just what is easy. We're proud to provide high-quality, durable products at a fair price, allowing procurement managers to provide only the best for their businesses.
To read more about how we can help you meet your specific needs, and to browse the many brands our pump expendables can be used with, check out our comprehensive Company Brochure.